Home Products About Us Recipes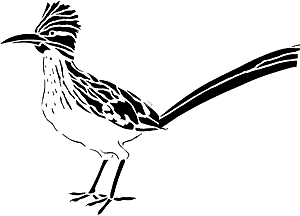 Hello from New Mexico!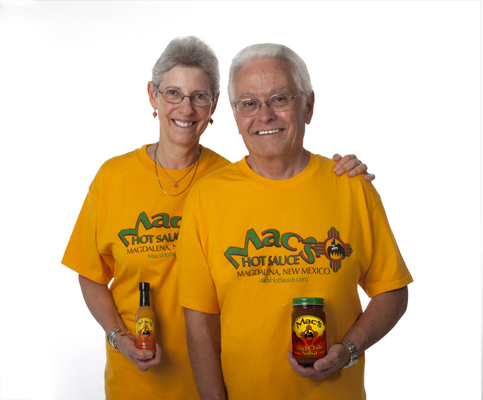 I'm Mac, and my husband is Geo, from Mac's Hot Sauce. We'd like to tell you about our award winning products. We love spicy sauces from the Southwest and from all over the world.
Hotter is not always better. After 18 years of attending the Fiery Food shows, we found out that flavor is the master and the result is FLAVOR that's HOT.
MAC'S HOT SAUCES are rich, spicy, mustard-based blends available in 4 flavors: smokey Chipotle, piquant Habanero, tangy Raspberry Chipotle and Tropical Mango-Pineapple Habanero delight. These sauces are perfect for meat, fish, poultry, potato and egg salad. Excellent as fruity, smokey or mustard BBQ sauces.
MAC'S CHIPOTLE SALSA is a blend of sweet tomatoes and smokey chipotle chile. This is the perfect salsa for all occasions! Available in medium or hot.
MAC'S DRY MIXES add a new dimension to dips, sauces and ground meat, with a special blend of chiles, garlic, and veggies.
These sauces, salsas and dips are the creations of Mac Cramer and Geo Creamer of Magdalena, New Mexico (Yep! We're Cramer and Creamer!) . Mac lived in India and Asia and traveled extensively in South Asia for several years tasting local chile products. Geo, a native New Mexican, is a chile aficionado and is the official taster for all of Mac's recipes!
Contact Mac and Geo at 575-854-3546 or email Mac@MacsHotSauce.com
©MacsHotSauce.com LLC 2003-2008 All Rights Reserved